Pracujesz na umowie śmieciowej? Możemy pomóc!
Satisfaction in PoloMarket Case
Anonim, pt., 29/09/2017 - 08:24
Image: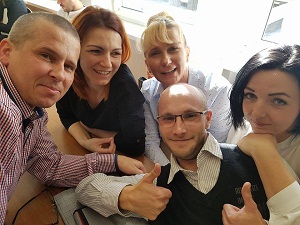 A little satisfaction for some (now former) PoloMarket employees. Workers from ZSP have been protesting against practices at the market and demanded compensation for unpaid overtime, among other things. As the company did not want to settle with the workers outside of court, the union brought multiple suits against the supermarket chain. The chain, in the meanwhile, has responded with various attempts to bring criminal cases against members of the union.
On September 28, the case of two former workers was in court in Bydgoszcz. The company that did not want to settle claims with the workers changed their tune after evidence was submitted to the court from the Prosecutor that confirmed that there were forged signatures under the evidence of working hours.
The workers were satisfied and now the union waits for next week, when more workers will have their cases heard.
Despite this, the chain still maintains that everything was "normal" at the markets and refuse to settle claims of some other workers. Therefore, the union will not rest and more actions are planned.
Congratulations to those who didn't give up, despite the adversity from their former employer/exploiter.