Pracujesz na umowie śmieciowej? Możemy pomóc!
Victory Against Dino Supermarkets May be Short Lived
Anonim, nie., 13/04/2014 - 12:06
Image: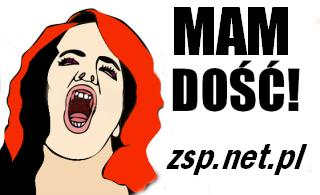 Since the beginning of the year, ZSP has been in conflict with Dino Supermarkets. The union has been collecting evidence about various violations in the market, informing about them during pickets and on the internet. As a result of this conflict, the Labour Inspectorate has visited dozens of Dino supermarkets and have confirmed dozens of violations.
One of the most common violations relates to unpaid overtime work. The Inspectorate has cracked down on the supermarkets, ordering them to make payments. Dino must now make regular overtime payments. This is a big victory against the exploitation going on in the supermarket.
The order for back payment however includes only those cases which the Inspectors were able to uncover. It is clear that this is only the tip of the iceberg and that former employees were not interviewed by the Inspectors. The union has been encouraging workers to fight for what they are owed. Court cases start in a few weeks.
The supermarket however is looking for ways to avoid paying overtime and we have information that they plan to change the accounting period. Last year, the Polish government made it possible for employers to adopt other accounting periods so that they can force employees to work up to 78 hours per week. We still do not have details about exactly what the supermarket chain plans to do. We will however begin immediately informing workers about what a new accounting period can mean in practice and encouraging them to organize against it, warning them about the two yellow unions which exist in the chain.
If a new accounting period is used, the supermarket can make employees work very long hours and then send them on a break with lower pay during other times of the year.
ZSP will continue protests and its information campaign until the supermarket stops forcing overtime.