Pracujesz na umowie śmieciowej? Możemy pomóc!
ZSP Wins More Overtime Payments from Dino Supermarkets
Anonim, śr., 03/12/2014 - 08:48
Image: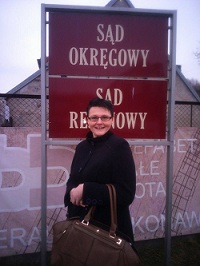 On December 1, our comrade Magda won another case against the Dino supermarket. As a result of the case, she will be receive money for overtime, which she had to work from Oct. 2012-July 2013. The final sum paid by the supermarket was even more than her original claim. Earlier in the year, the supermarket paid her for other overtime hours occuring between August and December 2014.
The supermarket, due to actions from the ZSP campaign, was ordered to make other overtime payments earlier in the year and had to change their practice. There were also some payments to former workers as well, in Barcin (where Magda worked) and in the Kujawsko-Pomorski and Opole regions.
These results hopefully will show that it is worth taking action. It is also clear that the yellow unions which function in the market (Solidarity and the union formed by management) have failed to fight for the interest of workers and ZSP is an effective alternative.
ZSP continues its cases against Dino and other former workers are claiming overtime. We also continue to fight for Madga's reinstatement and for compensation for other workers who were unfairly dismissed or mobbed at work.